Mission Statement
CSP Elementary's mission is to provide an innovation-rich, diverse, and safe learning environment that fosters the growth of academic, social, and emotional skills. The technology infused rigorous curriculum is designed to prepare students for the needs and challenges of the future and to become globally competitive and responsible members of the society.
Academic Model for CSP ES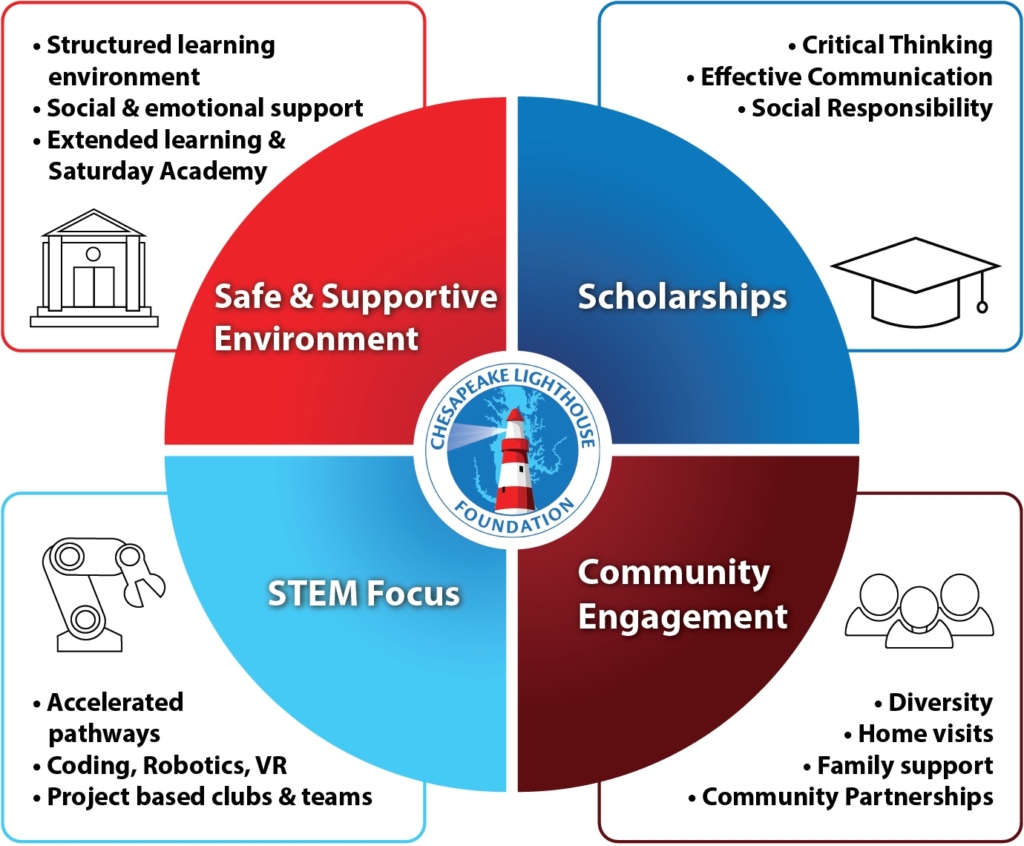 CSP Elementary's instructional model is designed to expose and instill innovation and creativity through coding, robotics, virtual reality by means of technology integration, blended instruction with small group learning, experiential learning and hands-on inquiry to stimulate the young minds for global competition.
Kindergarten through 5th grade will be served with 96 students per grade level at full enrollment (year 5).
Overall educational foundation of CSP Elementary is based on (1) Bloom's Advanced Taxonomy of Learning (2001) promoting innovation, creativity and critical thinking skills through analysis, evaluation and creation, (2) International Society for Technology in Education (ISTE, 2016) Standards for Students promoting digital citizenship, innovative design, computational thinking, technology empowered learning, Maryland Content Standards, and Maryland College and Career-Ready Standards and Frameworks derived from Common Core State Standards Initiative.
CSP ES will align with the MD Blueprint and Ready To Read Acts and use Savvas curriculum aligned to Maryland's College and Career-Ready Standards.
From grades Kindergarten through 5th grade, the students at CSP Elementary will have an hour and a half weekly of Virtual Reality per semester as a standalone course. During this time an elementary educator with a STEM endorsement will lead the students through grade appropriate lessons on the ClassVR platform.